Why do you need IT governance?
In the 21st century, the use of IT has a greater influence than ever on the company's success.
The associated increasing process orientation and the outsourcing of IT functions require above all integration and coordination technologies.
The result: interface problems and intransparencies.
IT governance, as an IT-related specialization in the field of corporate governance, addresses precisely this problem and brings solutions. Because only those who manage to align their IT correctly with their corporate goals can generate competitive advantages for themselves.
How does IT governance become a competitive advantage?
IT governance ensures that:
IT business objectives are covered,
Resources used responsibly
and risks are adequately monitored.
The bridge between technical development and standardization in IT can be created, among other things, via service management systems aligned with ITIL V3. IT governance structures that are optimally aligned with the core business enable valuable process models from product development to the finished end product.
What can we do for you?
Our range of services within the framework of the IT governance/ IT strategy extends from:
Cockpit solutions for compliance and risk management (process areas – entire company)
Project and quality management
Contract management and strategy development
---
Our services in detail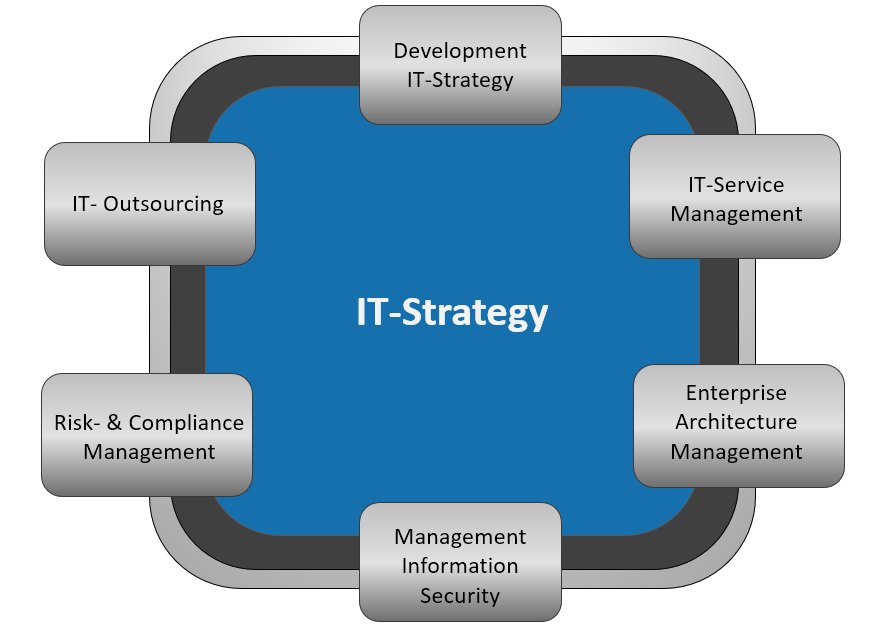 Development of IT strategy/IT governance
Scope definition for IT strategy
Analysis of the current situation
Evaluation and target derivation for programs
Comparison with stakeholder requirements
Updating and conception of the program
Implementation plan for the program
Communication of the program and implementation
Start of the strategy implementation program
IT-Service Management according to ITIL V3
Definition of requirements for the service provider
Development and planning of services
Implement the new services in existing environments
Coordination and execution of activities and processes for business users and customers
Best practice establishment for continuous improvement of service quality
Enterprise Architecture Management
Structure and optimization of the EAM
Presentation of benefits
Development of enterprise architectures and development planning
Project support
Portfolio
Planning and control of transformation projects
Risk & Compliance Management
Analysis of systems, structures and processes
SWOT analysis, GAP and potential assessment
Creation of an IT risk concept
Integration of the IT risk concept into enterprise risk management (ERM)
Synchronization with existing framework
IT outsourcing
Development/implementation of sourcing strategies
IT reviews, IT benchmarks and due diligence
Concepts for multi-provider management
Out tasking concepts IT service disciplines
Contract and license management
Interim management for complex service responsibility
---
Would you like to learn more about potential solutions for your IT governance?
Please contact us!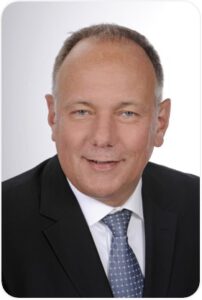 Your contact person:
Dr. Frank Knauer
E-Mail: it-governance@rmtp.de
Phone: +49 30 6098 1892 0