Over 20 years of experience for your business success
Competence for IT Governance, Information Security and Functional Security
Over 20 years of experience for your business success
Competence for IT Governance, Information Security and Functional Security
Qualified consulting on core topics of information technology
Data, information, and knowledge are central competitive factors for companies' business processes. Information technology enables companies to store, use and disseminate this knowledge in many ways. Physical and logical threat scenarios have become more complex and more difficult to navigate. The management of tangible and intangible assets is becoming increasingly important and requires safeguards at all levels.
RMTP IT-Beratung und Service GmbH stands for qualified consulting on essential topics of information technology. We attend and support you in all processes and questions of your business processes, organization and their interfaces to information technology. From short-term single measures to balanced multi-projects, from medium-sized businesses to large corporations, we offer holistic and sustainable solutions, which we lead to success together with you.
What makes us stand out
The competence in our business areas, together with the guiding principles of commitment, confidentiality, objectivity and independence, form the foundation of our corporate philosophy and make RMTP a reliable business partner for you. Our management system for quality and information security is certified according to ISO 9001 and 27001. Our consultants hold the essential professional certifications of ISACA, ITGI, PMI and itSMF as well as many years of professional experience with proven success.
What do we provide
We advise you in the creation, implementation and success control of concepts in all matters of information technology. Our experienced team convinces with profound knowledge and experience in the areas of IT strategy/IT governance, IT service management, risk management, information security, cyber security, functional security, automotive security and AUTOMOTIVE SPICE®. In addition, we advise you and prepare you for audits and assessments.
IT-Strategy / IT-Governance
Information Security
Functional safety
IT-Strategy / IT-Governance
More than ever before, information is a strategic success factor that is crucial to the value creation of a company. To achieve this, it is important to link the strategy and goals of the processes and information technologies to the corporate strategy as a management task. We work with you to design your IT strategy and develop it further in line with your needs. The disciplines of risk management and IT service management complement this field of competence.
Information Security
Functional safety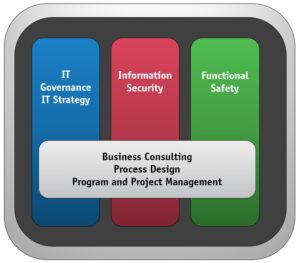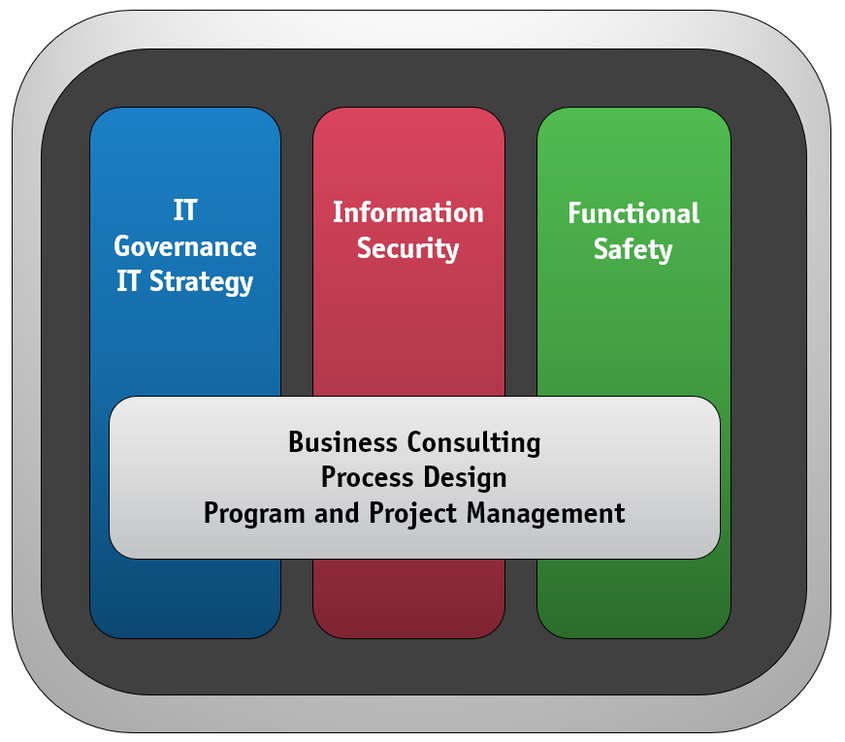 "In my role as auditor, it was impressive to see the high maturity of RMTP's integrated management system (quality and information security). To exemplify it yourself in such a way, what is offered in terms of services, very few consulting companies do!"
"With RMTP, we have had a competent partner at our side for many years, who advises and accompanies us in a solution-oriented manner in matters of information security. I like the efficiency, speed and precision in identifying and implementing issues. Clear recommendation."
"RMTP has helped us a lot as a company, and I would recommend them without any reservations. We will continue to work with the consultants of RMTP."